Environments of other times
The nine, ample rooms are all concentrated in the main building, and you can reach them from central hall, the 'pajera', which is the heart of the House. The careful construction of the building has preserved the original characteristics, creating a warm atmosphere in every detail. You have a choice between a matrimonial room, a triple or a four bed room and the rooms are either with breakfast or half board.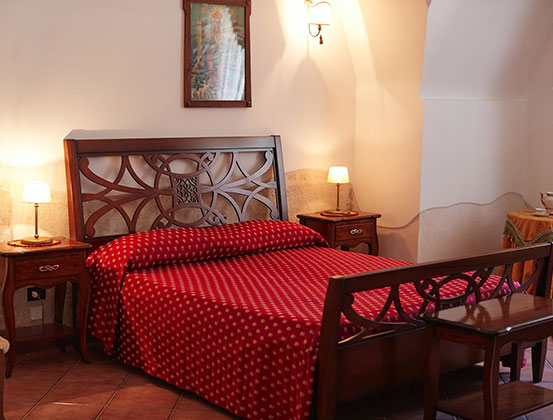 STAR ROOM
The four Star rooms have the original structure with authentic ceilings, with star-shaped vaulting, typical of Saletian housing. They are very ample rooms, more than 25 m2 and can host up to four people. An ideal solution for a family.
THE COMFORT ROOM
Welcoming and comfortable, the five Comfort rooms all have countryside view. They are divided into matrimonial, double (can also be used as a single) and quadruple rooms.